Previous note of the 32nd IFKS Regular Concert 
"Piano · sonatinas and easy sonatas collection" Volume V publication commemorative concert
~ Enjoying Ensemble with Kuhlau's Sonatinas ~
The music on this page
~ Enjoying Ensemble with Kuhlau's Sonatinas ~
means the subtitle.
This arranger is Emile Thomas (? ~?), The obligate instrument is the violin. Published by the publisher Augener & Co. founded in London by George Augener (1830-1915) (1853). So this is the work that appeared after the death of Kuhlau, I guess Kuhlau did not think that would be arranged like this.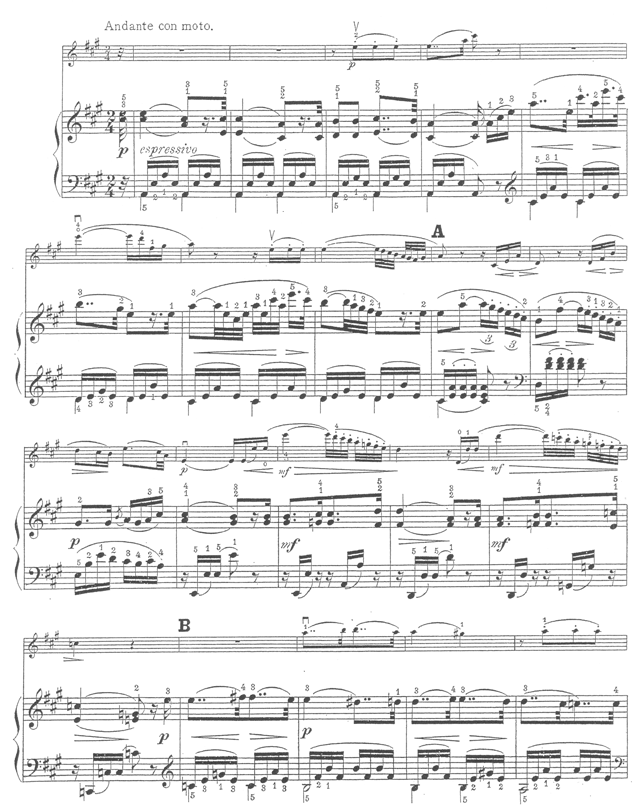 --- 以下略 ---
In this way the world spreads different from only the piano's music. The arrangement of Emile Thomas does not impair the original, it plays a role of expanding the range of music. In this way you can enjoy an ensemble with Kuhlau's piano · sonatinas with other instruments. On the 10/25 IFKS regular concert, the first half will be original and the second half will be played with obligate instrument.
---

Back to the music only of Piano<click>
---
Uploaded 2018.7.10